Single-source tool technologies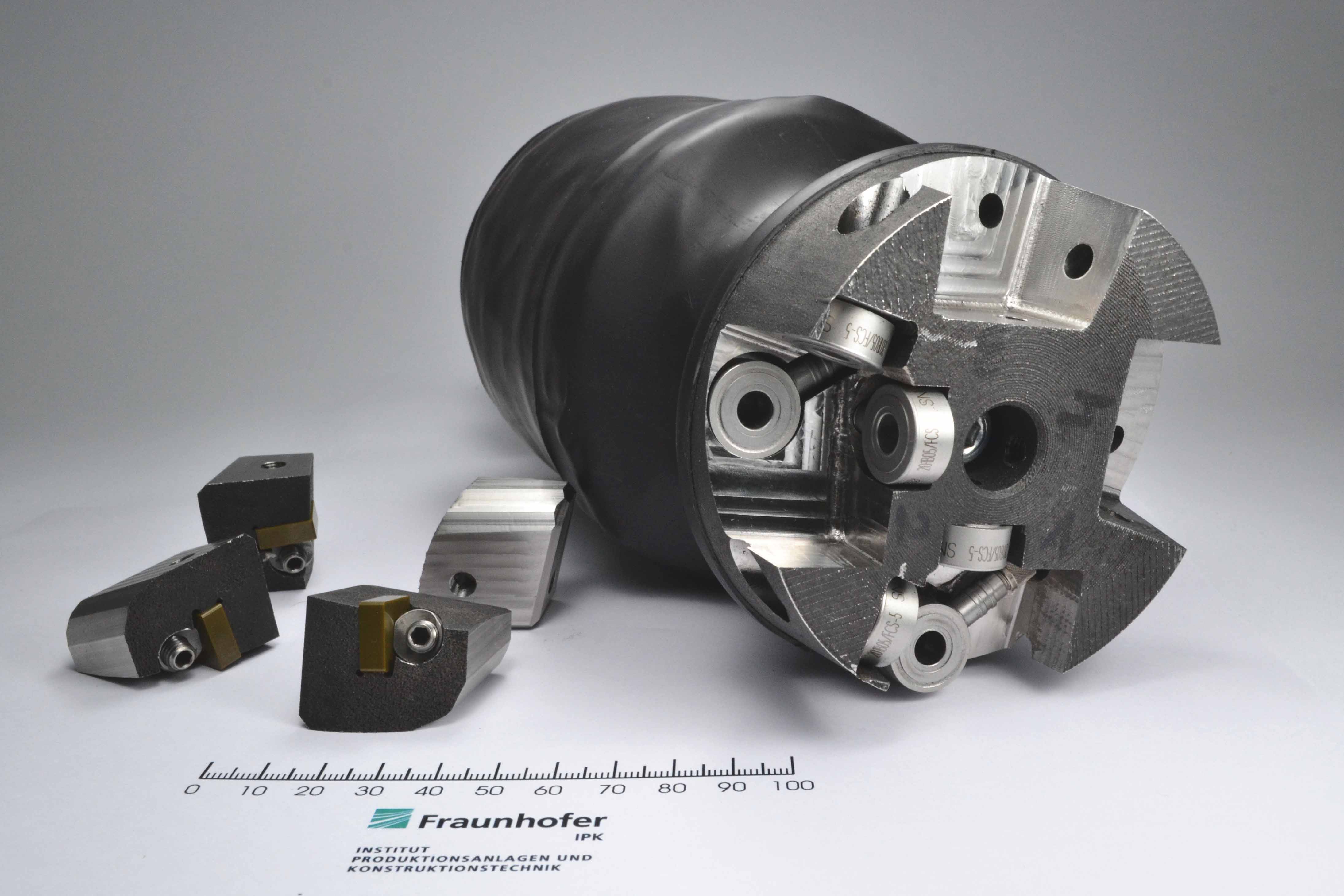 The production of tools is in many cases very resource and process intensive. For example, large quantities of valuable and high-priced raw materials such as cobalt, tungsten or titanium are lost during finishing of semi-finished products for grinding and cutting tools. In addition, these processes are usually very time-consuming and costly, as raw materials are usually very hard. At the same time, production-related restrictions hinder new innovative concepts such as lightweight construction or cooling strategies.
Additive manufacturing is an efficient and resource-saving technology for the production of tools with new functionalities and complex geometries. Fraunhofer IPK supports companies in the tooling industry to reduce the effort required for finishing while increasing the complexity and functionality of their products. In addition to additive manufacturing itself, we offer process-oriented design, simulation, component finishing and functional verification of tools in real use.