We add Biology to Industry 4.0
»BioFusion 4.0« transfers principles from nature into industrial manufacturing to achieve sustainable and circular value creation. At this year's Hannover Messe from April 17 to 21, 2023, Fraunhofer IPK demonstrates how biogenic materials and digital solutions can be used to design resilient production processes and sustainable products.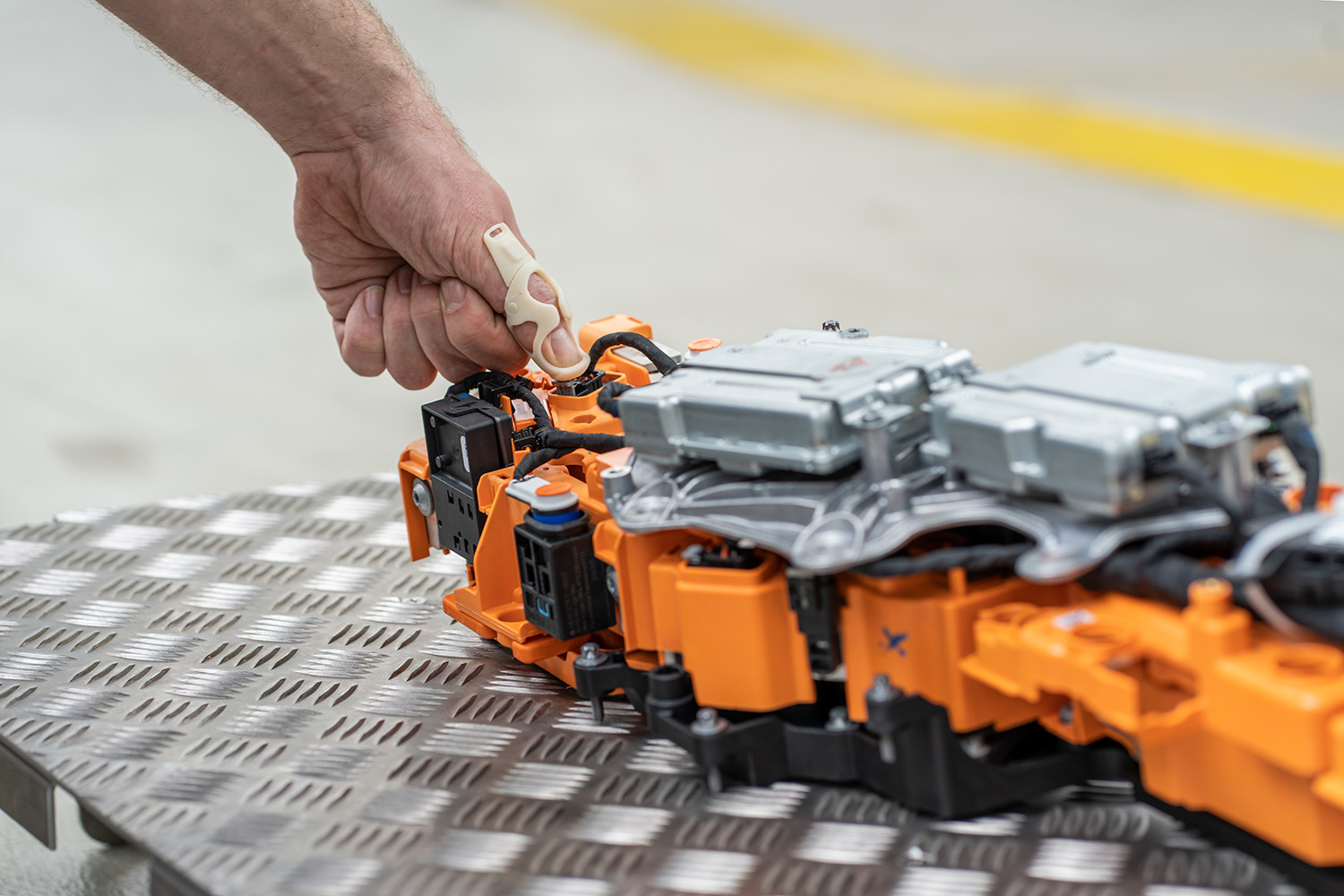 Biological transformation is the transfer of principles of natural systems to technical materials, structures and processes. Within the research project »BioFusion 4.0«, Fraunhofer IPK, the Technische Universität Berlin, Mercedes-Benz AG and the Werner-von-Siemens Centre for Industry and Science among others are setting out to apply the principles for establishing sustainable value creation. The partners advance solutions for intelligent recycling of valuable materials as well as engineering of biologically transformed products and processes. In addition, the potential of biointelligent assistance systems for workers and bio-based materials for production are being investigated.
At the trade show, researchers from Fraunhofer IPK are demonstrating what is possible with this approach using an interactive exhibit. They are creating 3D scans of visitors' hands live on site. Intelligent algorithms developed at Fraunhofer IPK can form an individual 3D orthosis around the digital image of the hand. The orthosis designed this way will also be printed on site, from a plastic that is derived from cooking fat using a technology developed at Fraunhofer IPK and that can be 100 percent composted after the orthosis has been used. The researchers also use this example to demonstrate the concept of digital twins and the product-specific calculation of the CO2 footprint along the life cycle.
Applying a biointelligent multi-agent system, the team also demonstrates how self-organized process handling can make manufacturing companies flexible and resilient. The distribution of production orders is controlled automatically on an interactive factory layout. The process progress of incoming orders can be monitored on a dashboard. At the touch of a button, the failure of individual workstations is simulated. In response to the failure, the distribution of production orders is adjusted automatically. In this setup, each orthosis represents a production order that requires the processing of further work steps in addition to printing. At the trade show, further work steps in the process are merely being simulated, but not actually executed.
Visit us at the Fraunhofer booth:
Hall 16, booth A12