Fraunhofer IPK at Hannover Messe 2021
Smart ­Maintenance for Machine Tools – A Holistic Approach
Smart maintenance for machine tools, from intelligent condition monitoring and failure forecasts to maintenance support for service technicians – Fraunhofer IPK's exhibit at Hannover Messe 2021 comprises all these aspects.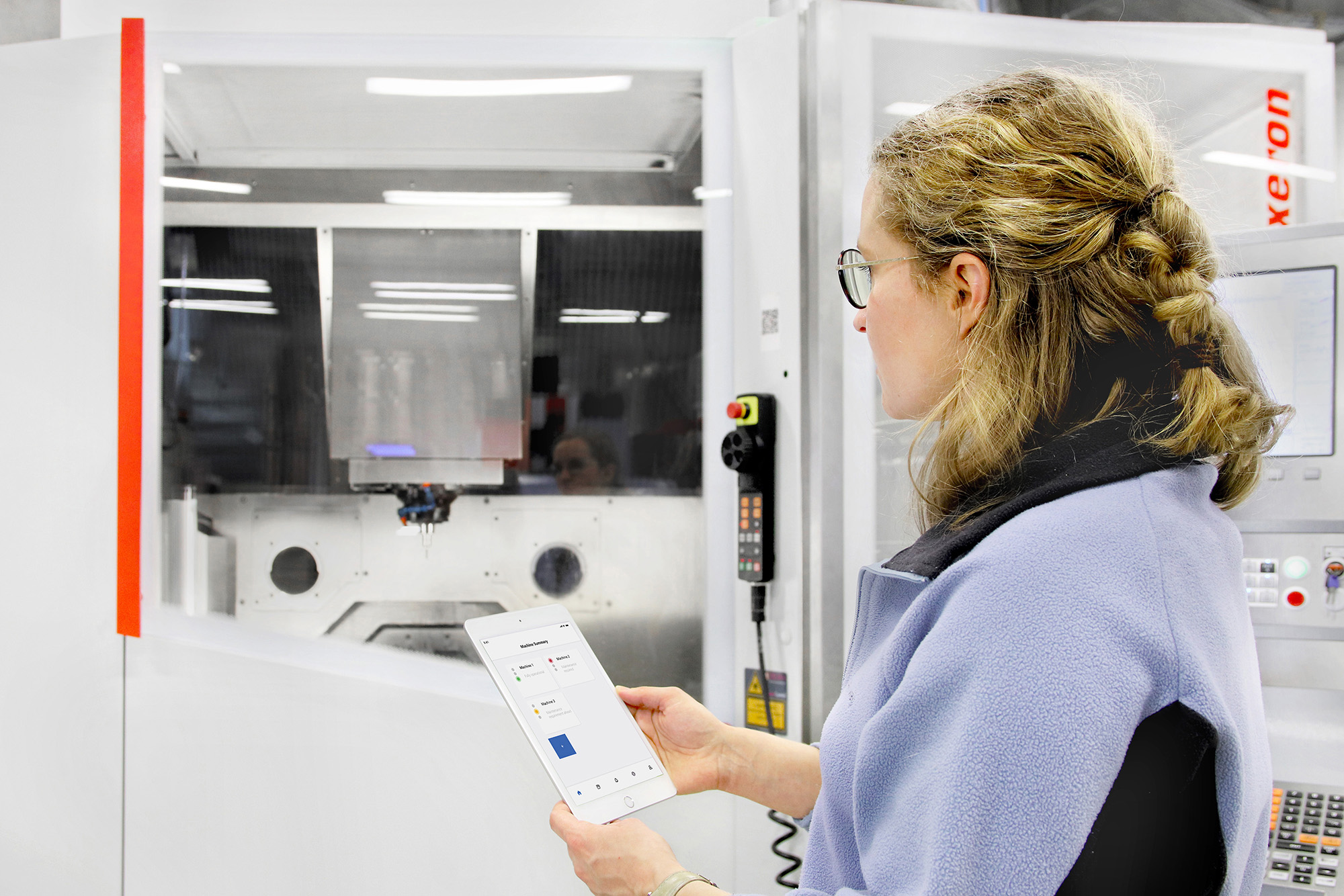 Wear and tear threatens the smooth operation of machine tools. The total failure of a machine is only the worst-case scenario. Modern production systems work so precisely that even the smallest deviations from good condition, such as imbalances in a spindle, can turn a workpiece into scrap. In addition, production processes are so tightly scheduled that malfunctions and unplanned machine downtimes can prevent on-time delivery and may result in compensation claims.
At Fraunhofer IPK, we are developing a solution for intelligent machine tool monitoring and maintenance which not only detects signs of impending failures during operation, but also interactively supports maintenance. With the help of inexpensive sensor technology and machine learning, even the smallest irregularities are identified before they become serious problems.
Previously available smart maintenance systems only monitor the machine status. Fraunhofer IPK's solution goes much further. The system addresses three scopes of tasks:
machine monitoring,
damage detection on machine components, and
damage repair.
Cloud-based monitoring utilizes sensor data to classify the condition of all components. Parameters such as temperature, vibrations, or energy consumption are recorded and automatically examined. The classification determines whether the data can be considered as "normal" or if it suggests that intervention is required. Through continuous learning, damage detection becomes increasingly precise over time. A traffic light warning system signals whether a component is working properly, will soon require maintenance, or needs acute attention.
If maintenance is called for, the system interactively and intuitively supports the corresponding service procedures. First, a notification is triggered that a machine requires maintenance. During on-site service, a digital assistant supports the service staff. Necessary information – such as documents and instructions, media or sensor information – is stored in a process model and provided depending on the situation. Technicians can retrieve all information on the affected system via a mobile device. Step-by-step instructions support maintenance of the defective component.
At Hannover Messe 2021, we will demonstrate the concept using the example of a ball screw – a central component of machine tools that is used to move workpiece carriers or tools with extreme precision.